Over the Moon | Magazine Editorial for Today's Bride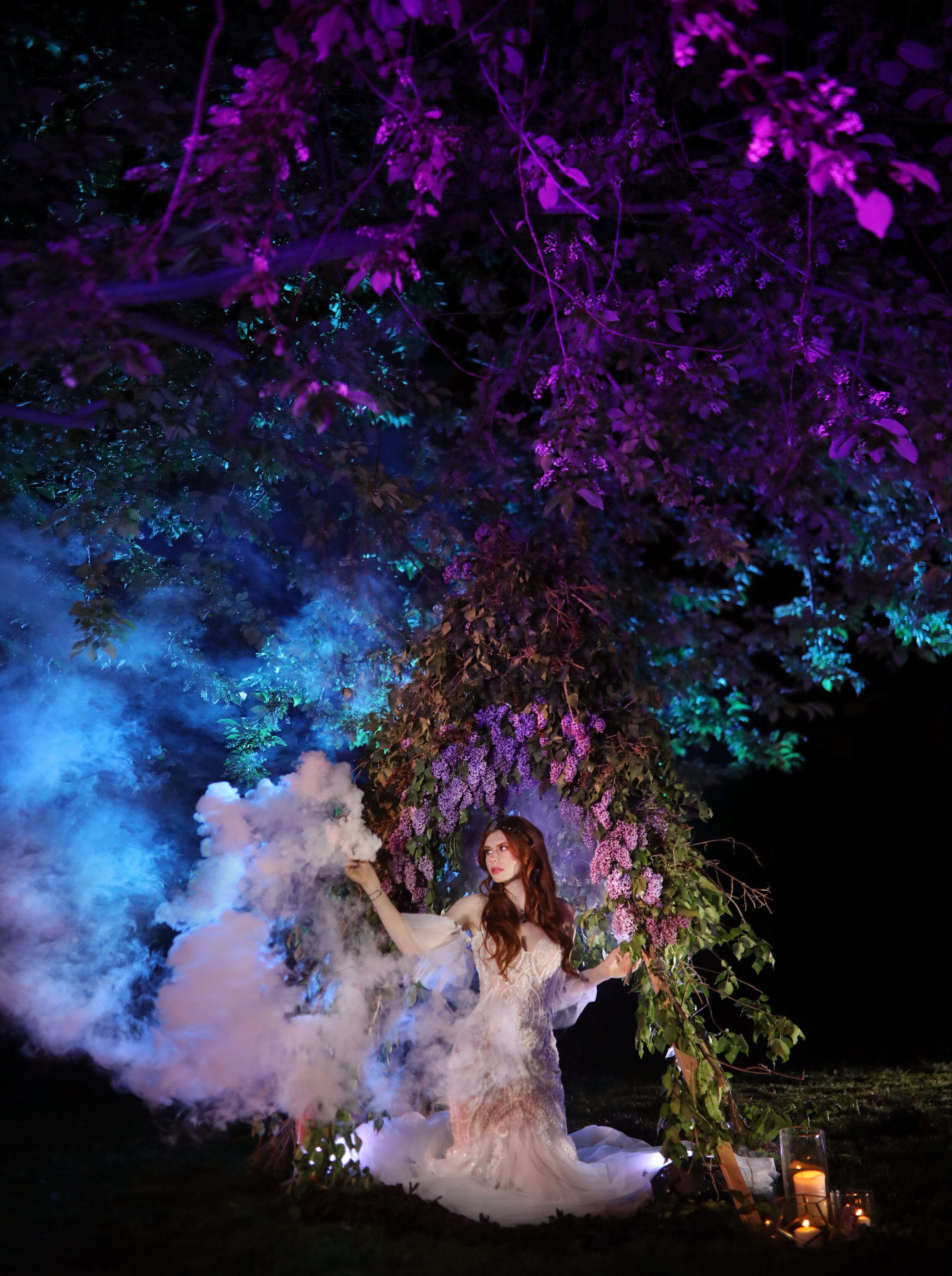 Magazine Print Editorial for Today's Bride
I have fell in love with this new home in Forest Lawn Calgary. I have never felt so much at home as I do in this little place and my backyard is my little piece of heaven. We have mature trees which blossom in the Spring and turn our yard into a magical oasis. I have been dreaming of doing a night shoot back here for ages and after dreaming this photoshoot up literally I just had to make it happen.
I assembled the troops! Some pals, some new friends and some trusted fellow wedding pros I love to work with. We all came together and made this night happen with some of the last pals wrapping up and leaving my house around 3am.
This editorial was print published in Today's Bride across Canada. Here are some shots of the magazine as well as some of my personal favorite images from the day.
Over the Moon Editorial

Shot on a New Moon Evening at Night in Forest Lawn Calgary Alberta